1.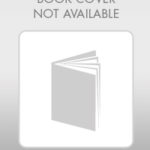 The Mystery of Money - Beyond Greed and Scarcity (forthcoming) Book
tbc., 2023.
2.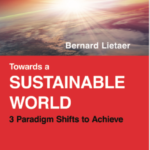 Towards a Sustainable World - 3 Paradigms Shifts to Achieve Book
Delta Institute, 2019.
3.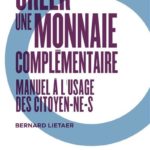 Créer une monnaie complémentaire: manuel à l'usage des citoyen-ne-s Book
Bord de l'Eau - La Bibliotheque Du Mauss, 2018, ISBN: 2356875557.
4.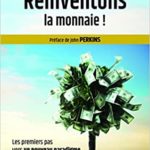 Réinventons la monnaie! Book
Éditions Yves Michel, 2016, ISBN: 2364290805.
5.
Új pénz egy új világnak Book
Imi Print Kft., 2016, ISBN: 9789631270440.
6.
Moneta e Sostenibilità - L'Anello Mancante Book
Edizioni Andromeda, 2015, ISBN: 978 88 683207 44.
7.
El dinero de la gente - Monedas locales y soberanía económica Book
XES/Icaria Editorial, 2015.
8.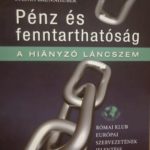 Pénz ​és fenntarthatóság - A ​hiányzó láncszem Book
Image Kft., 2015, ISBN: 978-963-85054-1-5.
9.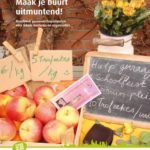 10.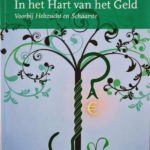 In het Hart van het Geld Book
Shopmybook.com, 2013.
11.
Rethinking Money Book
Berrett-Koehler, 2013.
12.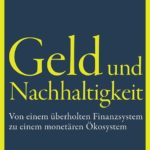 Geld und Nachhaltigkeit: Von einem überholten Finanzsystem zu einem monetären Ökosystem. Book
Europa Verlag, 2013.
13.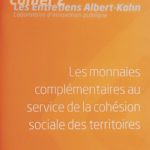 Les Monnaies Complémentaires au Service de la Cohésion Sociale des Territoires Book
Les Entretiens Albert-Kahn, Conseil Général Hauts-De-Seine, 2013.
14.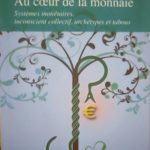 Au coeur de la monnaie: systèmes monétaires, inconscient collectif, archétypes et tabous (Mysterium Geld) Book
Yves Michel, 2013, ISBN: 2364290317.
15.
People Money: The Promise of Regional Currencies Book
Triarchy Press, 2012, ISBN: 1908009764.
16.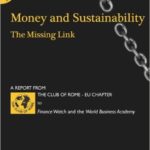 17.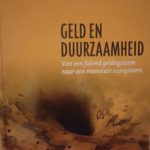 Geld en duurzaamheid - van een falend geldsysteem naar een monetair ecosysteem Book
Jan van Arkel, 2012, ISBN: 9789062245215.
18.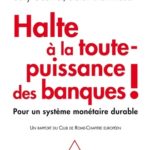 Halte à la toute-puissance des banques! Pour un système monétaire durable Book
Odile Jacob, 2012, ISBN: 2738128572.
19.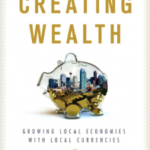 Creating wealth: growing local economies with local currencies Book
New Society Publishers, 2011, ISBN: 0865716676.
20.
New Money for a New World Book
Quiterra Press, 2011.
21.
Monedas Regionales - Nuevos Instrumentos para una prosperidad sustentable Book
La Hidra de Lerna Ediciones, 2010, ISBN: 9788461385997.
22.
Monnaies Régionales: de nouvelles voies vers une prospérité durable Book
Éditions Charles Léopold Mayer (ECLM), 2008.
23.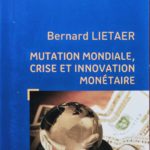 24.
Будущее денег - новый путь к богатству, полноценному труду и более мудрому миру (The Future of Money) Book
AST, 2007, ISBN: 9785170429776.
26.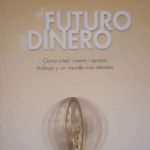 El futuro del dinero - cómo crear nueva riqueza, trabajo y un mundo más sensato (The Future of Money) Book
Longseller -Errepar, 2005, ISBN: 9789875506251.
27.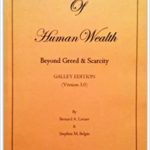 28.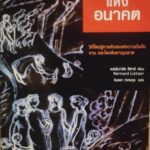 เงินแห่งอนาคต (The Future of Money) Book
Suan Nguen Mee Ma Co., 2004.
29.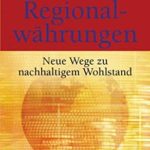 Regionalwährungen - Neue Wege zu nachhaltigem Wohlstand Book
Riemann, 2004, ISBN: 978-3570500521.
30.
돈 그 영혼과 진실 돈의 본질과 역사를 찾아서 (Mysterium Geld) Book
참솔 (Chamsol), 2004, ISBN: 9788988430378.
31.
Die Welt des Geldes: Das Aufklärungsbuch Book
Arena, 2001.
32.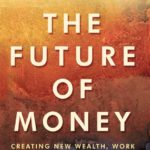 33.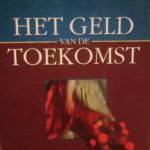 Het geld van de toekomst : een nieuwe visie op welzijn en een humanere wereld (The Future of Money) Book
Meulenhoff Boekerij, 2001, ISBN: 9022528197.
34.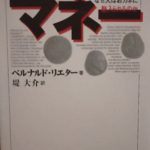 マネー―なぜ人はおカネに魅入られるのか (Mysterium Geld) Book
ダイヤモンド社 (Diamond), 2001, ISBN: 9784478210369.
35.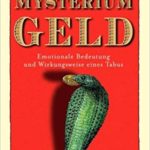 Mysterium Geld: Bedeutung und Wirkungsweise eines Tabus Book
Riemann, 2000.
36.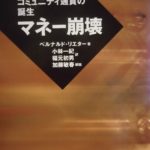 マネー崩壊 - 新しいコミュニティ通貨の誕生 (The Future of Money) Book
日本経済評論社 (Japan Economic Review), 2000, ISBN: 9784818813052.
37.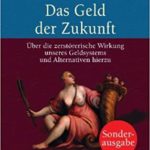 Das Geld der Zukunft (The Future of Money) Book
Riemann, 1999, ISBN: 3-570-50008-X.
38.
Es una oportunidad la deuda? Book
Fondo de Cultura Económica, 1987.
39.
Le Grand Jeu Europe-Amérique Latine Book
Presses Universitaires de France, 1981, ISBN: 2130372732.
40.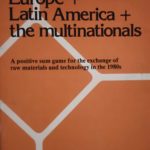 Europe and Latin America and the multinationals: A positive sum game for the exchange of raw materials and technology in the 1980s Book
Saxon House, 1979.
41.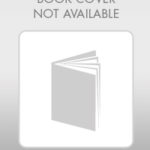 A Role for Europe in the North-South Conflict Book
European Cooperation Fund, 1978.
42.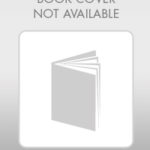 Short Term Planning Models Book
North Holland Publishing Co., 1975.
43.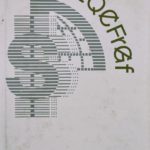 Financial Management of Foreign Exchange: An Operational Technique to Reduce Risk Book
M.I.T. Press, 1971, ISBN: 0-262-12039-9.